Ultimate Guide to Hair Table Of Contents:
It's a sad thing that most people don't love their hair and envy others with the opposite hair type to their own. Well, you know what they say: the grass is always greener on the other side! It's time to start embracing your hair type and making the best of what you've got. No matter what your hair is like, you too can learn to love your hair and enjoy luscious locks.
The biggest cause of unloved hair is simply using the wrong products. Tailoring a haircare routine to your specific hair type is important in achieving manageable hair that you'll soon love to style. Luckily, at Adore Beauty, we stock products for all hair types. We've got a whole heap of guides to make sure you diagnose your mane correctly and build a suitable haircare routine.


How To: Diagnose Your Hair Type
Whilst some hair types are obvious, others aren't that simple to identify. Without knowing your hair type, it's impossible to tailor an effective haircare routine. But there are certain features you can look for when deciding what category your hair falls into.
Hair thickness:
Thickness comes down to the diameter of each individual strand, not how much hair you have overall. Take a single strand of your hair. If it feels pliable and tough, you have coarse hair. If it feels lightweight and prone to breakage, you have fine hair.
Hair density:
Your overall density of hair determines whether you have thin, thick, or normal hair. If you have thin hair, you may have a visible scalp. If you have a lot of hair on your head, your massive mane may break a few hair bands!
How often you have to wash your hair:
If your hair gets greasy easily and you find yourself washing it daily or every other day, you may have oily hair. If your hair can go a long time between washes, it may be dry. Pay attention to whether oil build-up is limited to the scalp, as you may have oily roots with dry ends.
Damaged hair:
If you notice breakage, split ends, or hair loss, your hair may be damaged. This is particularly likely if you've recently processed your hair or process it often. Damaged hair needs specific treatments for repair, hydration, and protection.
Once you've figured these out, you'll have a general idea as to your hair type. Certain combinations often go together, although this isn't always guaranteed. For example, fine hair tends to be oily, and thick hair is often dry.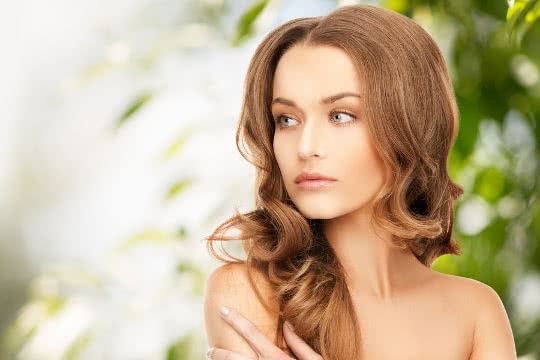 What are my hair concerns, and how to I address them?
Fine Hair
If you have fine hair, you may struggle to create and maintain volume. Fine hair can often fall flat and limp, far from that killer blowout you've always wanted! 'Ultimate Guide to Volume' has all the details on how to add body and movement to fine hair. We list our top product recommendations for giving lift to the roots.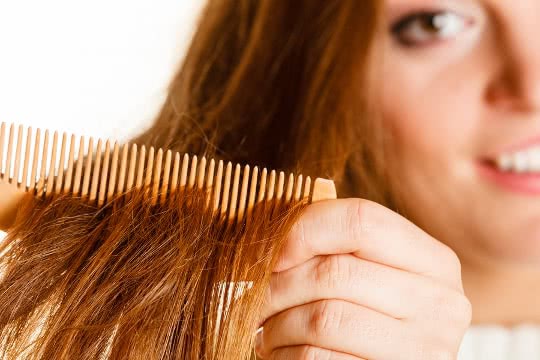 Dry & Damaged Hair
Many factors can cause hair dryness and hair damage, including chemical treatments and heat exposure. Damaged hair can be left feeling dry and dehydrated, and it's important you rehydrate your locks and repair any damage. Take a read through 'Ultimate Guide to Dry & Damaged Hair' to find out how best to treat hair damage.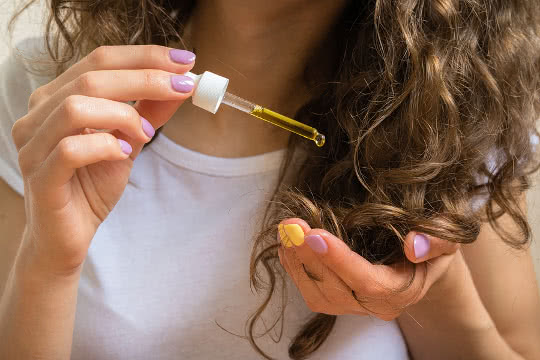 Frizzy Hair
Whilst all hair can become frizzy, frizz is particularly prominent in dry and curly hair types. 'Ultimate Guide to Frizz' helps you adapt your haircare routine for frizz-free locks.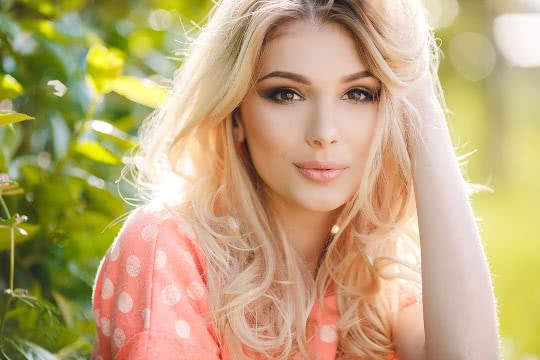 Oily Hair
If you have an unbalanced scalp, and you find you don't last a day without wanting to wash your hair again, chances are your hair is oily. Read our 'Ultimate Guide to Oily Hair' which shows you how to tackle oily hair and advises you on the best products to rebalance your hair.
There are other repercussions to having an unbalanced scalp, such as dandruff and irritation. Everyone knows that a healthy scalp means healthy hair, so it's worth sorting out not only for the comfort, but also for the quality of your hair. Head over to 'Ultimate Guide to Scalp Care' to fight dandruff, soothe irritation, and restore your scalp's health.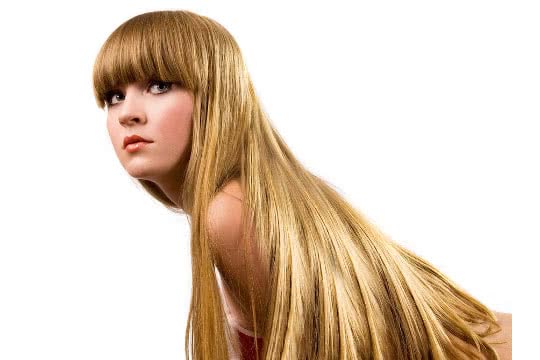 Hair loss is one of the most upsetting haircare concerns. We've answered all your questions on the causes of hair loss and slow growth in 'Ultimate Guide to Hair Growth'. You can find out which ingredients help your hair grow longer and learn our top product picks for longer, thicker hair.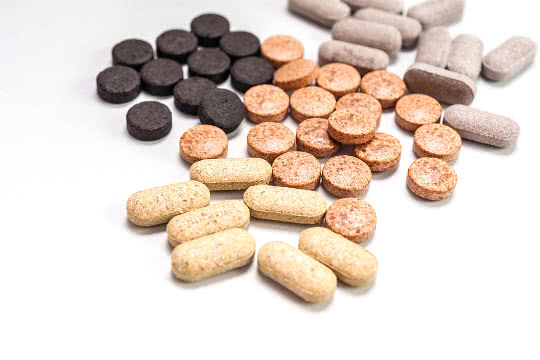 Hair growth supplements are trending right now, but what do they actually do? To find out more about hair growth supplements, take a read through 'Ultimate Guide to Hair Supplements'. We look at Viviscal, the leading brand for fighting hair loss, and discuss whether hair supplements are the way forwards for you. Learn exactly what's in those little tablets and how they can make your hair look thicker and feel fuller.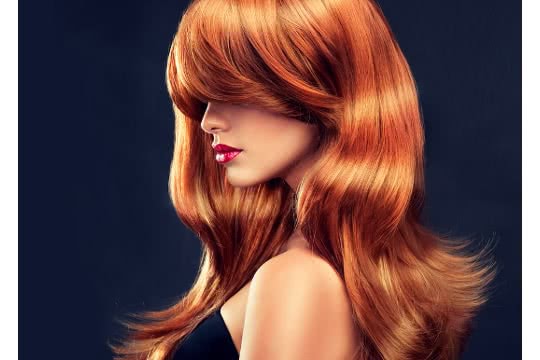 There's nothing more exciting than a switch-up in hair colour. However, you must pair your new hue with a switch-up in your haircare routine to repair damage, hydrate strands, and of course, get your new colour to stick around longer. Read the Adore Beauty 'Ultimate Guide to Hair Colour' which has all the details on colour maintenance.
What is the best hair care routine for me?
Once you've read up on any haircare concerns, you may want to start building your adjusted hair routine with some new products. At Adore Beauty, we have quite the selection! Things can still be a little daunting at this stage, so our guides will help you create your tailored haircare routine from scratch.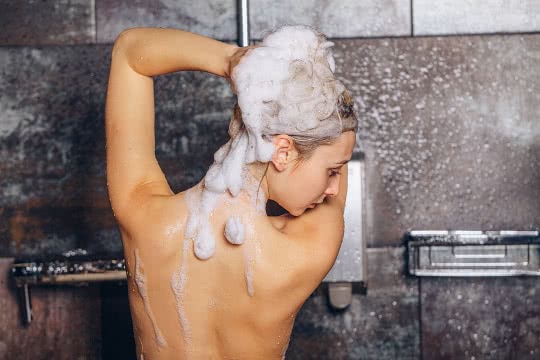 Shampoo
Shampoo is an essential for everyone (unless you're trying the no-poo method, but more on that later!). Picking the appropriate shampoo is a crucial first step to healthy hair. 'Ultimate Guide to Shampoo' offers not only the low-down on how shampoos work, but also some top tips on application. This guide debunks all the myths about the 'no-poo method' as well.
Read some of our favourite articles on how to shampoo your hair: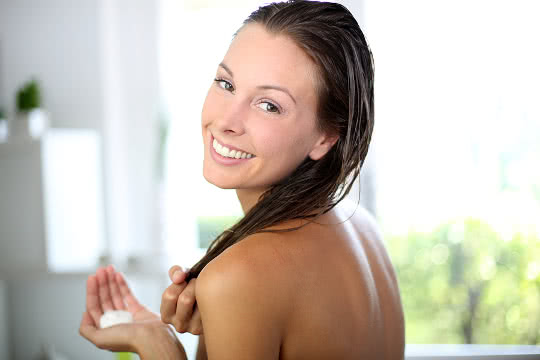 Conditioner
Conditioner is just as important as shampoo; however, it's a step that lots of people tend to skip, especially men!
Conditioner restores that much-needed moisture after shampooing. If you have oily hair, you may be tempted to abandon the conditioner. But once you've read 'Ultimate Guide to Conditioner', we're sure you'll change your mind!
Three conditioner articles to read: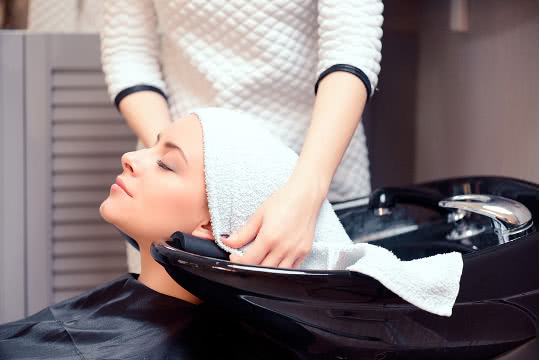 Hair Treatments
To go that one step further in your haircare routine, it's recommend you incorporate treatments. The right product for you might be a serum to fight frizz, a hot oil treatment for extra moisture, or a hair mask to keep your newly coloured hair looking vibrant. 'Ultimate Guide to Hair Treatments' tells you exactly what we recommend for your hair type.
Three hair treatment articles to read:
Hair Styling Products
Once you've achieved manageable hair, it's time to start styling. Well-chosen styling products are the perfect way to get the look you want and make it stay all day. 'Ultimate Guide to Styling Products' covers everything from basic hairsprays to sea salt sprays and heat protectants.
Three articles about hair styling products to read:
How do I choose the right hair brush and hair electrical for my hair?
How to choose a hair brush for your hair

As with makeup, hair can't look its best without the right tools. You may want to find a simple hairbrush to manage your curly locks or know how to apply hair extensions in fine hair. 'Ultimate Guide to Hairbrushes and Accessories' includes info on everything from cleaning brushes to detanglers.
Three useful articles on hair tools to read: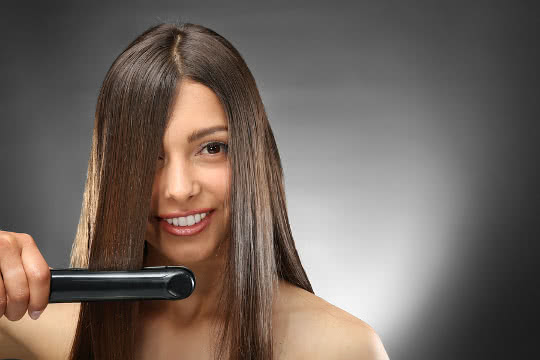 Hair Electricals
Looking to find out more about which hot tool to use for your hair type? Whether you want to dry, curl or straighten, there's a perfect tool for you. Hot tools should always be used with precaution, as they can be incredibly damaging to hair. Our guide teaches you exactly how best to use them whilst keeping hair healthy.
Three to read:
Whether you're looking to start up fresh with a new haircare routine or have a hair concern that you just want to fix, our guides can help you along the path to loving your hair. With specialised products at your side and a switch-up in application and technique, you'll soon notice more manageable and healthier hair. So what are you waiting for? It's time to brush up on your haircare approach!